Meal Prepping
Meal prepping might seem intimidating to someone who's never done it before. Or it may seem super time consuming. However, it's actually pretty straightforward – and ends up saving you a TON of time – once you get started!
As someone who used to hate meal prepping, but now actually enjoys it … I want to share the best tools that will help make you a meal prep MASTER!! These tools help make prepping food easy and fast.
I mean, no one wants to spend 2-3 hours meal prepping, right?
Here are 7 tools that will make your meal prep fast, easy, and almost effortless.
1. Grocery List and Meal Planner
Never underestimate the power of writing out your food plan for the week and making a grocery list – AHEAD OF TIME.
It can save you a ridiculous amount of time at the store and will help you stay on track.
For Grocery Lists, there are two tools I found really helpful:
The free family app called COZI. With COZI, you can not only create and share shopping lists with family members, but also calendars and to-do lists – keeping you all on the same page and organized! Nice, huh?
The 21 Day Fix grocery list is also another super helpful tool. Click here to download it.
For Meal Planners, I also have two tools I love:
Here's one that's super easy to use and FREE! It's my FitGirls_Weekly Workout & Meal Planner, you can download here.
Also, if you want something a little more robust, you can use this online meal planner by clicking here.
FitGirl Tip for any program: Write out your meals for the week first before writing your grocery list.
2. Slow Cooker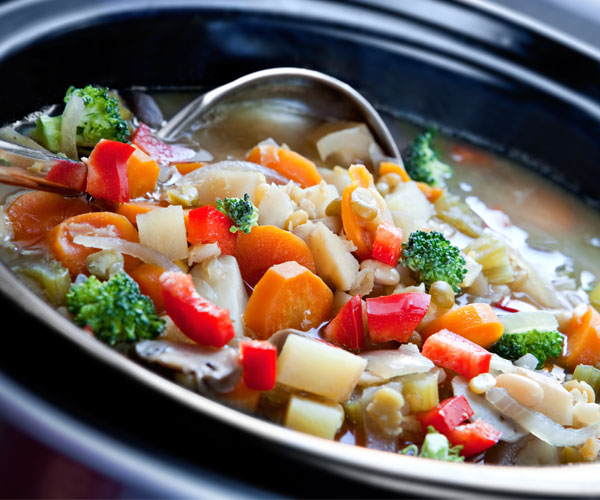 Slow cookers are an easy way to make flavorful dishes, like chili, stew, soup, a roast and oatmeal, in large quantities. Slow cooker meals also usually freeze well … so you can make extra portions to freeze for another week!  With the holiday season in full swing, now would be a great time to invest in one (or request it as a gift 😉 ).
3. Sectioned Containers
Having the right containers for your food is essential for staying organized. These ChefLand containers from Amazon.com come in all different sizes, are dishwasher safe, and are awesome for re-use!
What I love doing is using my 21 Day Fix containers to actually portion out my food and then I store my meals in containers like these.
4. Mason Jars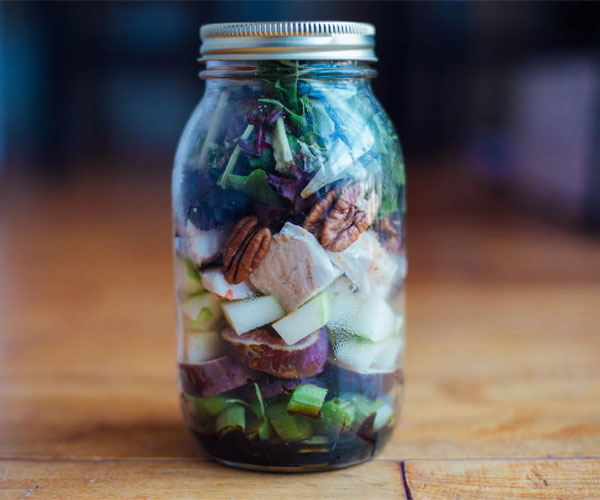 Mason jars are super cute right?! Especially when you use them for tea, lemonade, cocktails … or even as flower vases. On top of that they are SUPER practical when it comes to food prepping! Plus, they are pretty inexpensive and can be purchased by the dozen at stores like: Target, Walmart and online on Amazon!
5. Spices
Chicken breast and asparagus are a meal prep masters go-to, however, it can get boring quickly if you don't add flavor to it. Use spices and salt-free seasoning mixes to add loads of flavor without adding any calories. Mrs. Dash and Flavorgod have many different flavors to choose from and I love both!
6. Insulated Cooler
You can now easily bring your food anywhere and everywhere when you have a proper (and cute!) insulated bag. Whether your schedule is full of traveling, you're going somewhere for the weekend, you want to replace your current old school lunchbox … or you just want to avoid temptation at events, coolers like Jaxx FitPak or 6 Pack Bags change the game for all meal preppers!
BONUS TIP!
Order your groceries from Shipt (or a similar company).
It's a "bonus tip" because it's actually a service and it's my new favorite tool! This is a fairly new service in the southeast but it's RAIDLY expanding! Think of it like a Lyft or Uber for grocery delivery. It's $99 for the entire year and all orders over $35 have free delivery. Dang! That's a deal.
This saves me SO MUCH TIME and my time is well worth $99!
If you want to give it a try, use my link and get $10 back when you sign up! Click here to get your $10.
……………………………
I hope these tools help you stay on your meal prepping A-game!
If this helped you out, I would LOVE to see your meal prepping photos! Comment below with your new skills or email me at vanessa@toughknockouts.com.
OR find me on Instagram! @vbaviles
<3 Vanessa